ANNOUNCEMENTS
AA Group News
Sat Oct 15 Open Mic/Karaoke Night
Saturday October 15 at Salem Convenant Church. Meeting at 6, music, open mic/karaoke 7-10 pm.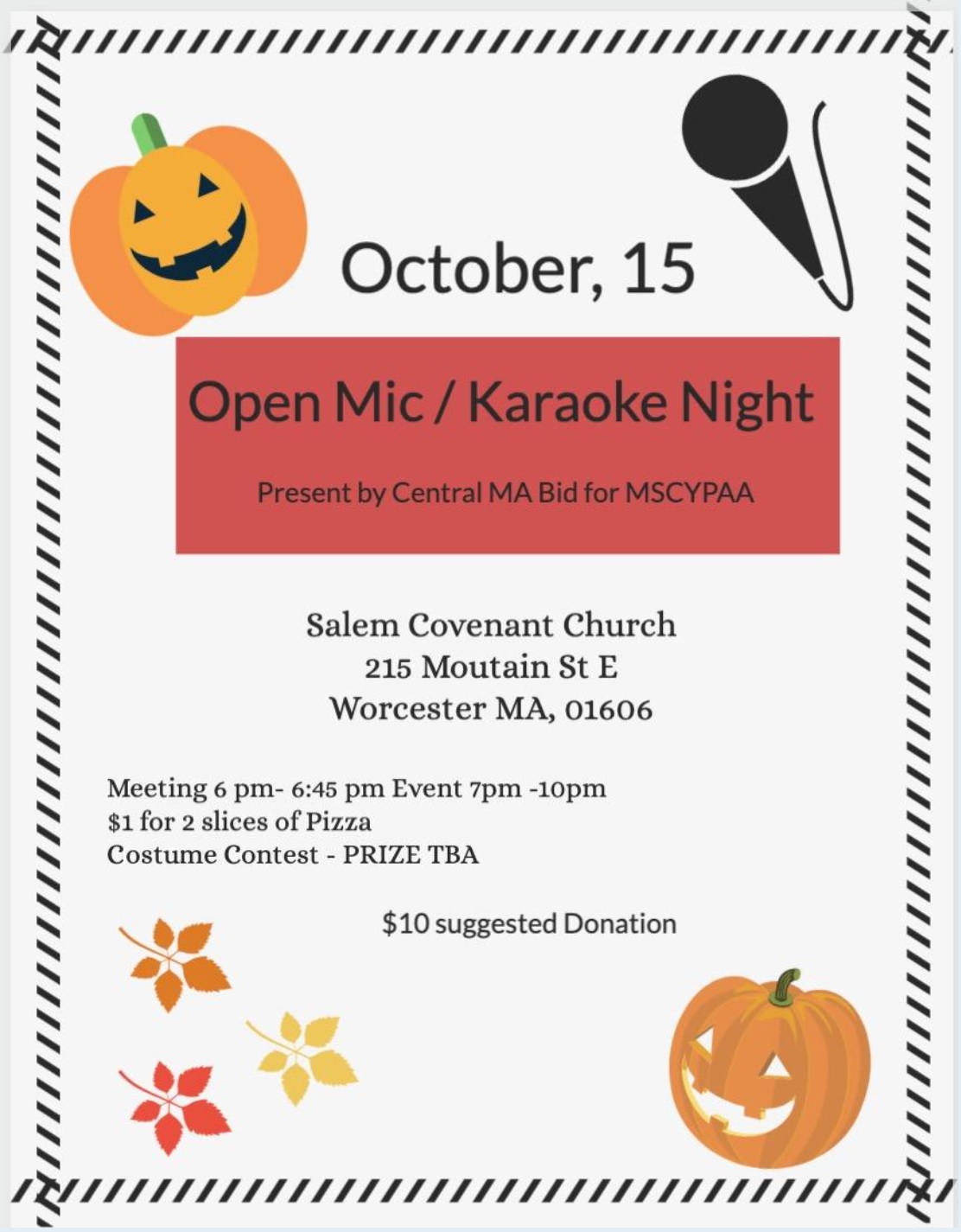 Fri Oct 21 Halloween
Food & beverages & fellowship, DJ & dancing. See flyer for details.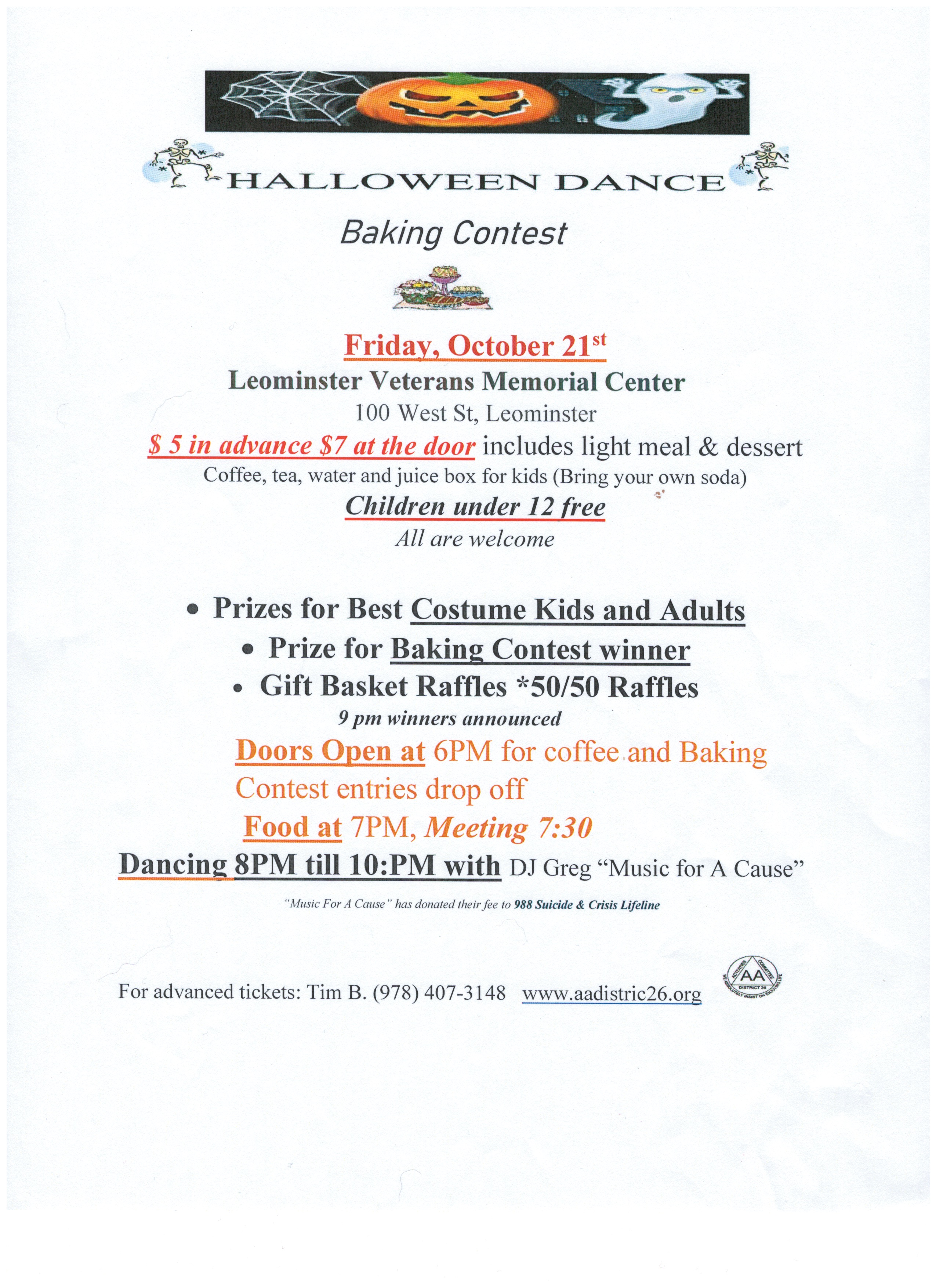 Fri Oct 28 Halloween Disco Party
Hosted by the WAI Joint Social Committee. Costumes and Halloween masks welcome. See flyer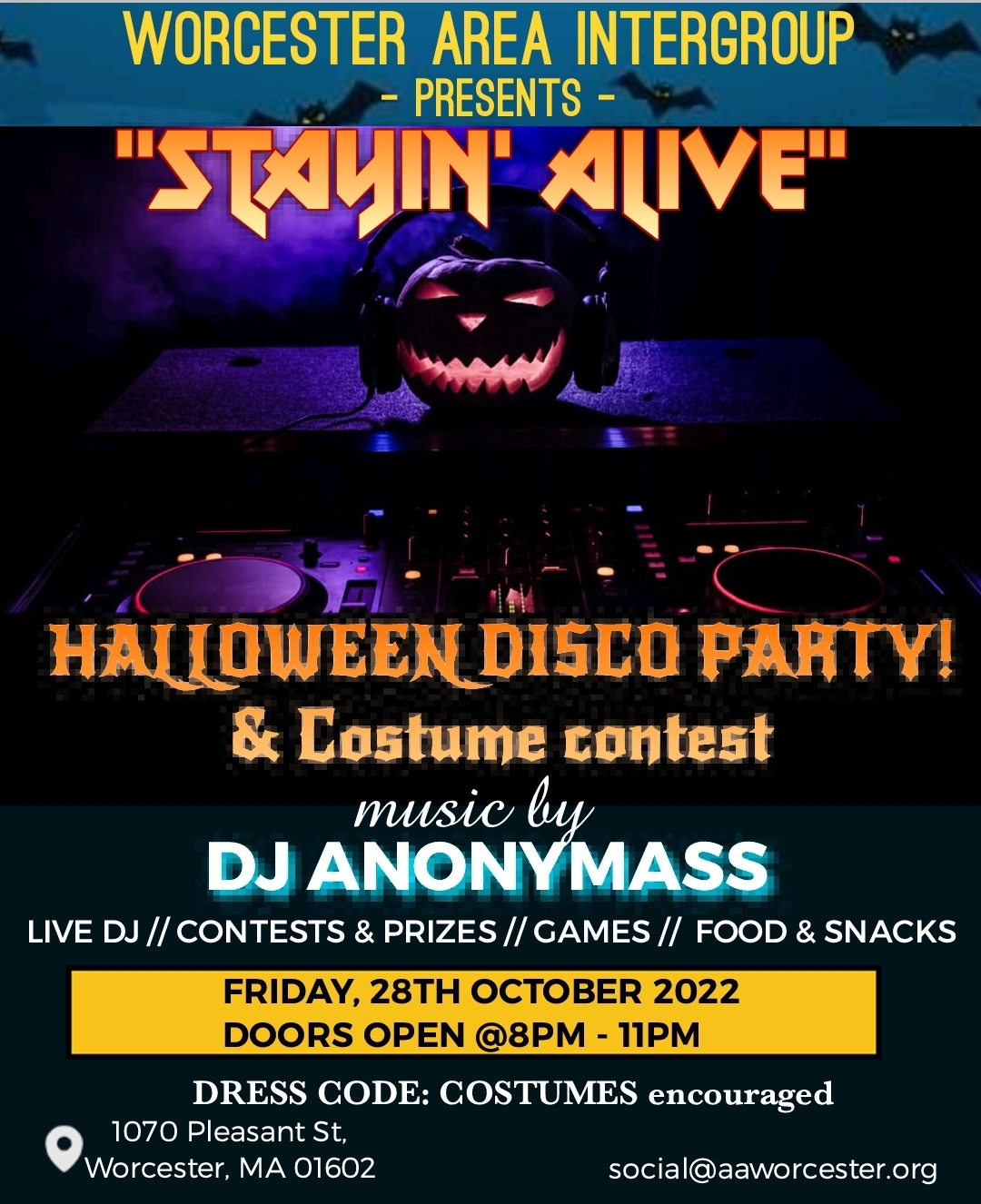 Alcathon Slots Available
Groups are needed for Thanksgiving, Christmas and New Years Alcathon slots (see the flyer). A drawing for slots will be held at the Nov 1 District 25 meeting. To enter the drawing, email Alcathon@aaworcester.org or visit WorcesterAlcathon.com.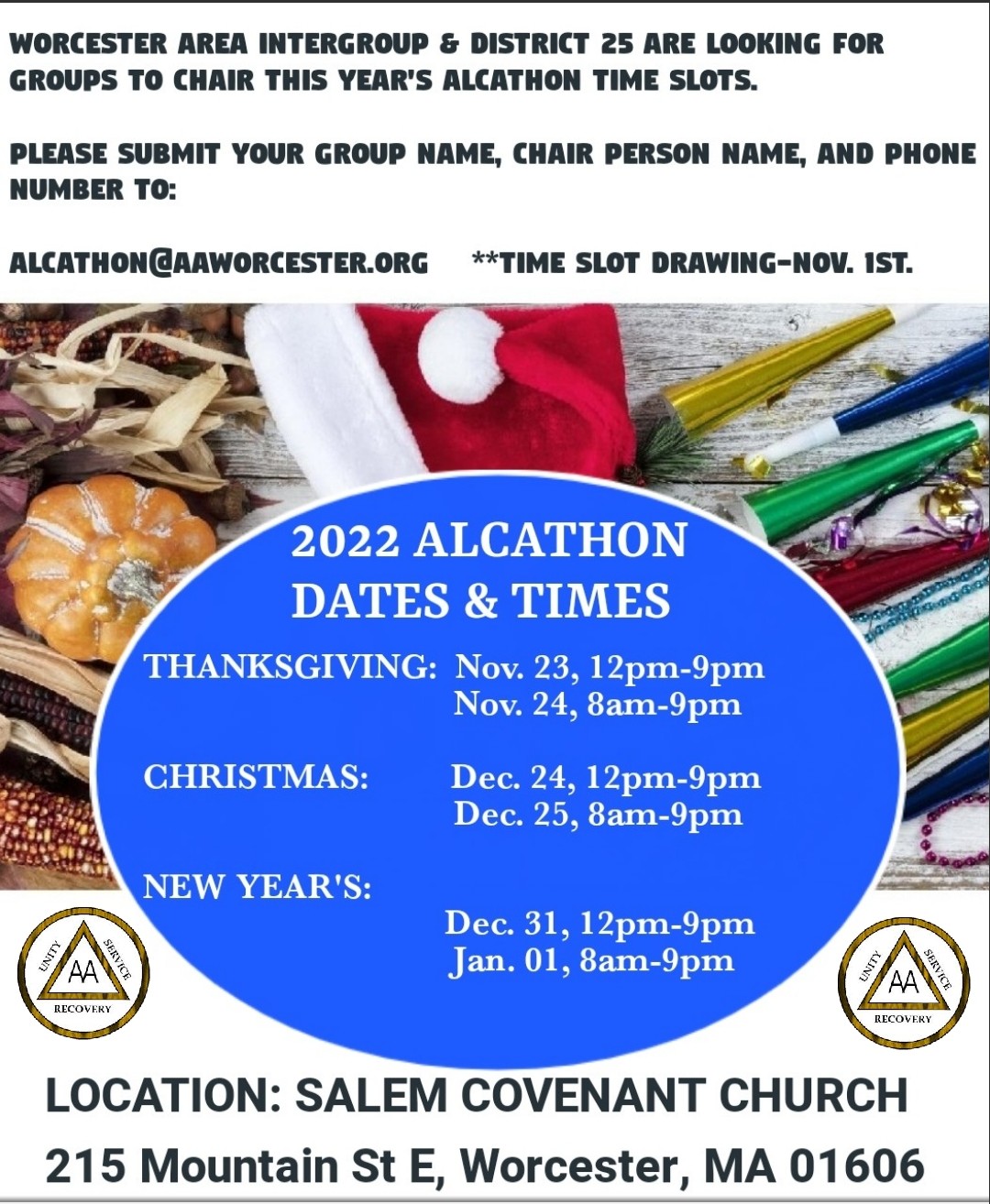 AA News & Events
Video Project Short Clips Wanted
GSO is seeking short video clips to target young people with our message of recovery. Details can be found under GSO News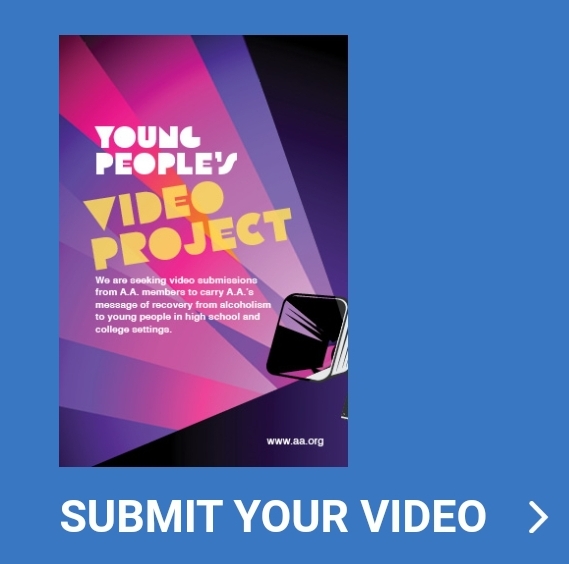 .
Oct 21-23 MSCYPAA Convention
For details see the flyer.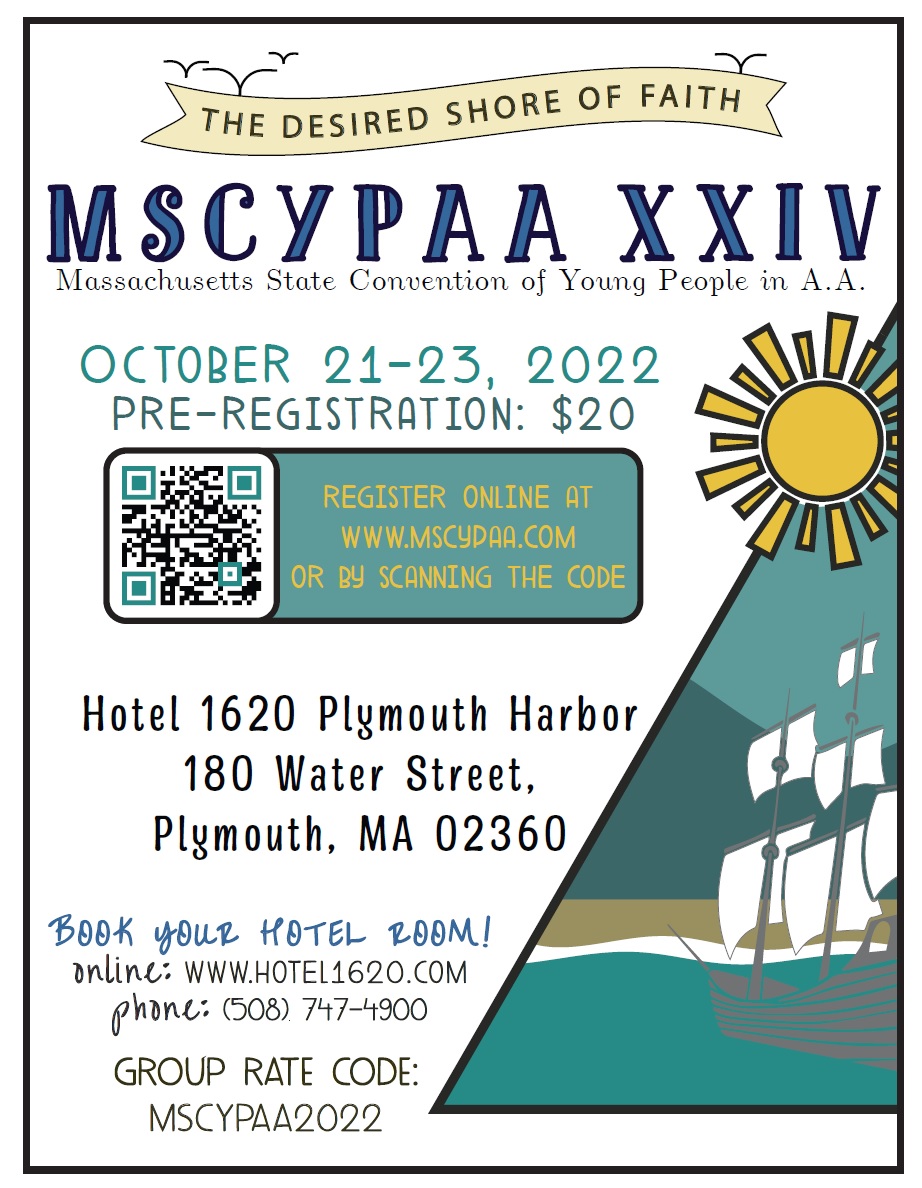 Nov 11-13 State Convention
58th annual AA state convention November 11-13, Sturbridge Host Hotel Sturbridge, MA. Visit aaMAStateConvention.org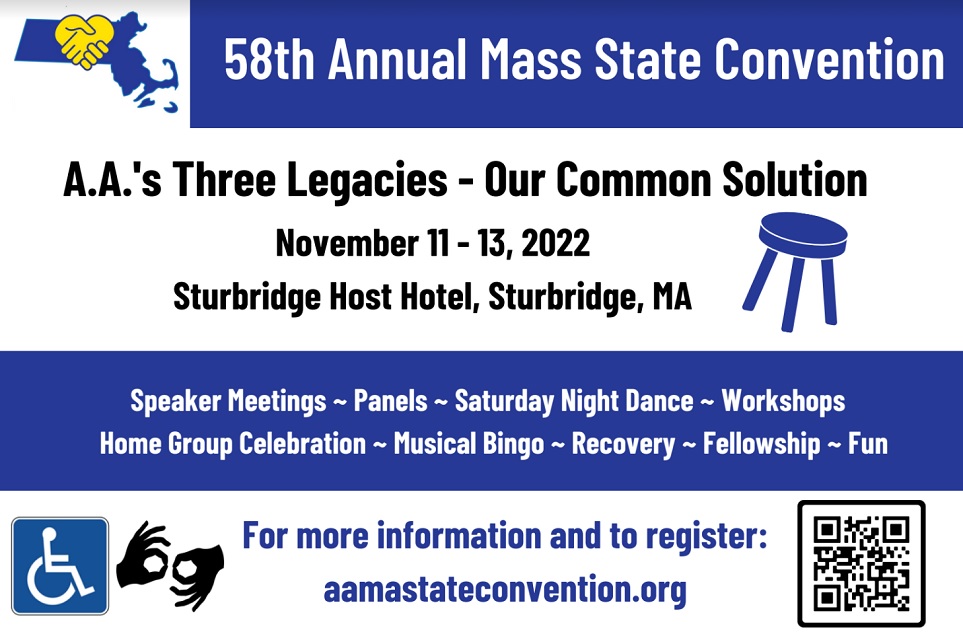 Quick Links + Tools
Subscribe to WAI for email alerts and The Beacon newsletter. Learn More
If a meeting has resumed meeting in-person, please let us know so we can update our list and Meeting Guide app feed: Resuming In-Person Meeting Form. Thank you.
Grapevine Box 4-5-9
For the current issue of Box 4-5-9: click here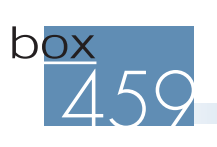 GSO News & Announcements
AA.org News & Announcements Page
Boston CSC Secretary's Bulletin
Boston CSC monthly bulletin: click here
Area 30 Newletter
For the Area 30 newsletter The Messenger: click here.
Beginnings of A.A.
On the birth of our fellowship: History Diagram